Our Company
Emirates Extruded Polystyrene L.L.C. is a Subsidiary of Dubai Investments Industries.The EEP plant is located in Dubai Investment Park with the latest plant in the Middle East Specialized in manufacturing of rigid extruded polystyrene boards under the brand name E-Foam. Some of our brands are E- Roof, E - Floor and E - Wall. These products play a major role in the field of energy conservation programs as well as satisfying the need to contribute to the achievements of self-sufficiency of energy in the United Arab Emirates as well as other Gulf Countries in the field of construction products.
This website provides the technical information about E – Foam products in details and their applications with particulars emphasis on climatic conditions of the Middle East. With UAE Federal Laws enforcing the use of energy saving and environment friendly building materials in the construction industry, it is now mandatory to use extruded polystyrene sheets for the insulation of roofs, walls and foundations. Emirates Extruded Polystyrene is one of the major producers of extruded polystyrene insulation board materials in the UAE.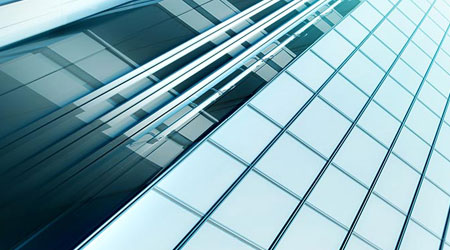 Chairman's Message
It gives me immense pleasure to present Emirates extruded Polystyrene LLC home page to you, which has created a significant impression in the region. Today, with a pioneering spirit and association with prestigious projects, EEP has transcended geographical boundaries.
As a market leader in the UAE, EEP is synonymous with premium quality rigid extruded Thermal insulation boards. The company's portfolio includes several of the region's top-class building projects in the GCC region.
Even while achieving steady growth, we have nurtured a vision to provide a 'solid backbone to build a modern society' with green building concept in line with UAE's strategic vision.
As we move ahead with our expansion plans, we stay committed to delivering quality products along with new technologies with success.
Sincerely
Mr. Abdul Aziz Bin Yagub Al Serkal
Chairman
Our Management
BOARD OF DIRECTORS
Mr. Abdul Aziz Bin Yagub Al Serkal – Chairman
Mr. Ahmed Al Shared - Director
MANAGEMENT
Mr. Joseph Chidiac – General Manager
Mr. Krunal Sorathiya – Finance Manager
Ms. Sally Moustafa – HR Manager
Mr. Srijith - Sales Manager
Mr. Asim Farid – Sales Manager
Mr. Sahaya Bruno – Production Manager
Mr. Ajay Kushwah– Production Supervisor
Mr. Varghese Joseph– Store Supervisor
Mr. Imran khan - Accountant
Ms. Rachel Ann - Sales Coordinator
THE ORGANISATION STRUCTURE